The Orange Works Café has been a favorite destination in the Central Valley since 2004, it was previously known as the Jessup Orange Works. It's owned and operated by Jacques and Isabel Khal and their three kids; Jacqueline, Michael and Eddie. Our casual country oriented cafe has been featured in several publications and we have received request from Bon Appetit magazine, California Dream Eater, and Visit California for our specialty signature homemade orange ice cream.
The Orange Works Café makes gourmet sandwiches. We have five different types all made on a freshly baked Mexican French roll.
There is our tri-tip, turkey, ham, pastrami, and a roasted eggplant sandwich known as our vegetarian.
There are a couple other options like our lettuce wrap, garden salad, and the Jacques Special. Check out our menu.
Known for our delicious homemade orange ice cream we also specialize in other seasonal ice cream flavors such as; pomegranate, persimmon, cantaloupe etc. All of our ice cream is made from local ingredients. Many of our fruits come straight from the farm. We are fortunate to live in the middle of the world's largest fruit basket. Supporting our local farmers is a part of our successes in making such delicious fruit. Apart from our fruit flavors we also have some other favorites; Oreo, peppermint, pumpkin, etc.
We also serve orange smoothies and milkshakes. Our orange ice cream is our true signature and is offered everyday as of now in Strathmore. The other flavors are randomly selected and posted on our Facebook, Twitter, and Instagram accounts.
Many would agree that The Orange Works Café is the taste of the Central Valley. Having lunch outside under an orange umbrella looking out to the beautiful mountains and surrounded by citrus crops. Conveniently located right off highway 65 between Lindsay and Porterville in the small town of Strathmore.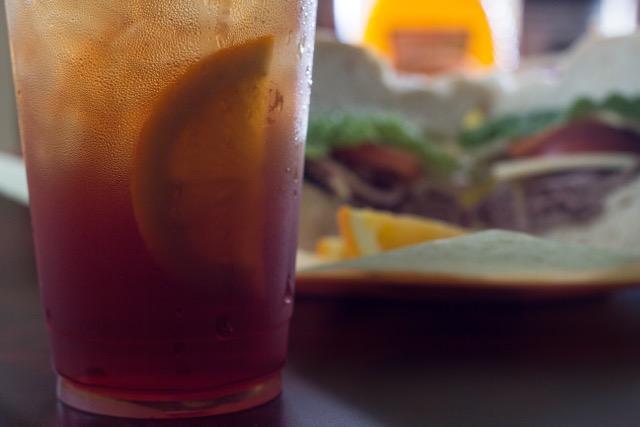 Address:
Strathmore- 22314 Ave 196, Strathmore, CA
93267
Visalia- 209 W. Main St STE C Visalia, CA 93291

Strathmore (559) 568-2658
Visalia (559) 624-1233
Fax: Strathmore (559) 568-2154
Visalia (559) 372-7286


HOURS:
MONDAY - SATURDAY : 11:00 AM - 4:00 PM

At The Orange Works Café, we're always trying to improve our menu and service. And we love to hear your thoughts, suggestions, and shout-outs. If you ever have any questions or comments about our café, or if you just want to say "Hello," please feel free to send us a message.
We'll get back to you as soon as possible.